Drinking Water Systems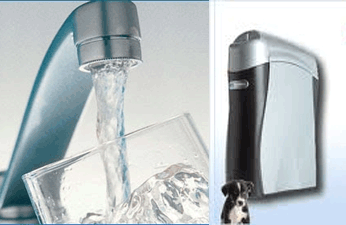 Few things are as important to good health as having access to fresh, clean, and pure drinking water.
As water agencies barely treat the water supply to just within minimum standards, once it leaves the treatment plant and travels through miles of pipes and channels to your home it can pick up a number of contaminants.
These in addition to the chemicals that the treatment plants leave and even add to the water. With the following systems you can eliminate contaminants, chemicals, and biological remnants in order to enjoy clean and pure water, just as nature intended.
FILTRATION DRINKING WATER STATION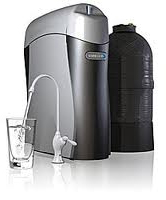 This is our most comprehensive system. It uses several filtration stages including a reverse osmosis stage that uses the most advanced technology available in the filtration industry.
Owning a K5 gives you confidence in knowing that your family is getting the purest results possible. This system has been certified by third party testing agencies to remove far more contaminants while providing a larger volume of flow than competing systems.
It does this with the same long term reliability that is found on all filtering systems The filtration drinking water station includes MacGuard and PureMometer filters that have visual capacity indicators so you will easily know when it needs to be changed, a procedure made simple with their quick-=connect design.
This unit can also be installed at a remote location and does not need to be located under a sink or faucet, freeing up valuable cabinet space. There is no drinking water system that is as complete, environmentally friendly , or effective at delivering abundant pure water to you and your family.
THREE STAGE FILTERING SYSTEMS
Using a three stage filtration process this system incorporates the most advanced reverse osmosis technology in the world.
The water for this system first passes through a pre-filter, then the advanced reverse osmosis membrane, and then a post-filter using carbon. This three stage process is highly effective and the unit can be located at a remote location, avoiding it taking critical cabinet space.
The MULTI STAGE system is highly advanced, reliable, and easy to maintain through its use of quick-connect no mess cartridges.
MACGUARD FILTER
This is a simple and economical filtration solution. It corrects poor tasting water and removes odors all within a small system that can be located within a cabinet or in a more convenient remote location.
The MacGuard is reliable and includes the PureMometer so that you have a quick reference for when it has reached its capacity and needs to be recharged.
For a budget minded solution the MacGuard is ideal and it can be later expanded upon should you want to increase the purity of your water in the future.