Water Softener Repair in Northern California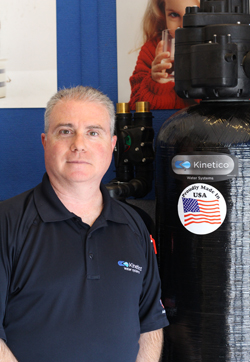 We repair any make and model water softener from any manufacturer. Our service technicians have the experience necessary to provide you with a solution for any problem and our established contacts throughout the industry, that have been developed over our past 20+ years in business, allow us unmatched reach in obtaining parts and supplies for systems no longer supported by their manufacturers.
There are countless reasons why a softener may be malfunctioning and as with most mechanical devices, the earlier you fix the problem, the better.
Due to the over complicated nature of many systems problems can range from anything as simple as a broken control panel to a deterioration of the resins within the tank. Common indications of a problem are decreased water pressure, clogged pipes, broken valves, and visible rock solid residue. Most problems are relatively common and we successfully handle them every day, restoring high quality water to our customers.
Softener problems are oftentimes due to flaws in the overall design of the unit. Systems were built with too many useless dials, valves and settings all of which are prone to malfunction over time. Adding to this engineered obsolescence, these systems regenerate and self clean using untreated hard water because they cannot both treat the water and regenerate at the same time. This is a double flaw whereby complicated parts are exposed to the damaging effects of hard water.
This is why we long ago chose to only represent only the top performing softeners if and when customers want a new system. We also supply systems that do not use electricity, do not have any dials, timers or settings and they use two tanks so during regeneration of one tank the other tank provides treated water for the process, protecting the system.
While we do represent most major brands, we will fully respect and honor the system you own that needs service or repair. We are experts in all brands of water softeners and we will do everything possible to bring your system back to maximum efficiency.
Our coverage area includes:
TULARE
STANISLAUS
SOLANO
SAN JOAQUIN
MERCED
MADERA
KINGS
FRESNO
CONTRA COSTA
ALAMEDA
SAN FRANCISCO
SACRAMENTO