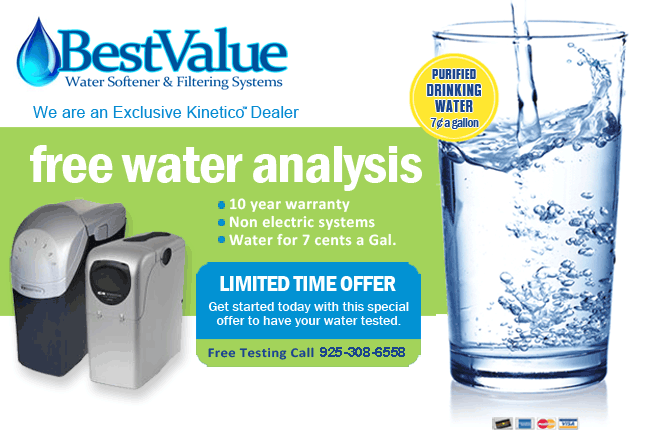 BestValue Water Softeners and Filtering Systems in Brentwood, CA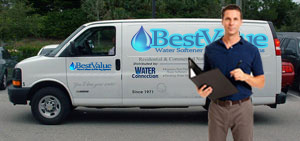 Brentwood California water softeners and filtering equipment sold, installed & repaired to create healthy, clean water.
When we first expanded our operations to cover Brentwood, BestValue is on call to help customers identify why they have so much sedimentary build-up in their appliances and faucets. On arrival, we talked with customers, examined their plumbing, and gave free water testing, and confirmed it was a hard water problem. After reviewing the test results, we realized that the City of Brentwood has extremely hard water.
The City's annual water quality report has the water hardness as high as 510 ppm with an average from their underground well water sources of 333 ppm. That is off the charts in hardness—the United States Geological Society listing the extremely hard range as 180 ppm and above.
Free Water Test - Call Today 925-308-6558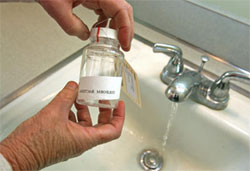 In addition to hardness, the city water has elevated arsenic, bromate, and radioactive particles far above California EPA public health goals. Brentwood water also has total dissolved solids at the top of the Maximum Level of Contaminants allowed for drinking water set by the United States EPA.
This is why we offer a free water test without obligation. We know the benefits of water that is free from contaminants and hardness. We want customers in our service area to know what they are drinking and running through their plumbing, faucets, and appliances.
Hardness is dissolved rock. Using an average of 333 ppm, we can convert it to 19.43 grains per gallon. That means that for a family of 4, excluding any outdoor water, it will run over 291 pounds of rock through their indoor water pipes each year.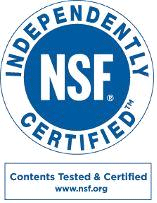 Long ago, we partnered with leading water softening systems in the world. Our products treat your hard water, leaving it with zero grains per gallon. Still, it does this uninterrupted and without complicated settings, dials, or timers standard with other softener systems.
We can deliver uninterrupted water because our systems use dual softening tanks. Competitors use single tank systems that require you to stop using your water while they self-clean and regenerate. With our systems, one tank continuously delivers soft water. At the same time, the other cleans and regenerates, therefore always providing you with treated water.
This dual tank system has the added benefit of additional reliability. Most water softeners fail due to the hard water's effects while cleaning and regeneration. After all, these traditional systems cannot regenerate and process water simultaneously. With our softening systems, hard water is not a problem. One tank processes the water the other uses to self-clean.
Our systems are backed by a ten-year warranty while competitors only offer 2-3 year warranties.
Drinking Water Filtration Systems
In addition to water softening, we also offer a full line of water treatment and water filtration systems that deliver world class performance. Many people believe that just because two competing systems use the same filtration process, such as reverse osmosis, the level of purity produced is the same. This is not accurate. The purity made through reverse osmosis is dependent upon the overall quality of the system. Our systems consistently perform far above the industry in water purity when tested by third party agencies.
Complete Repair Service - All Manufacturers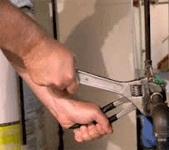 We repair all systems from all manufacturers. A large part of our business is in the service and repair of competing brands. Customers call us because we have over 20 years in the water filtering business. We have worked on practically every type of water filtration system made.
If you need any repair, maintenance, or only someone to check your system for optimal performance, call us. We always have a thoroughly trained and friendly representative nearby.
Brentwood California's Water Sources
As a Contra Costa County East San Francisco Bay Area City Brentwood has experienced tremendous growth over the past 10 years. The population increased 221 percent to over 51 thousand and now includes 15,523 housing units. Attractions within the City form, amongst others, the Marsh Creek Trail, a new Civic Center, The Streets of Brentwood Shopping Center, Corn Fest, and the East Contra Costa Historical Society and Museum. The City was established by John Marsh and named after his hometown in England.
The City itself provides water through its Public Works Department and has over the years struggled to maintain quality while under the pressures of growth. City water is treated at the Contra Costa Water District's Randall-Bold Water Treatment Plant and a city-owned Water Treatment Plant. Water is treated for a variety of contaminants though not for hardness, leaving the customer with high levels of damaging dissolved rock that they are left to process on their own.
Our Location:
BestValue Water Softener & Filtering Systems
Ken Place
151 Sand Creek Rd
Brentwood, CA 94513
925-308-6558
© Copyright 2021 BestValue Water Softeners and Filtering Systems