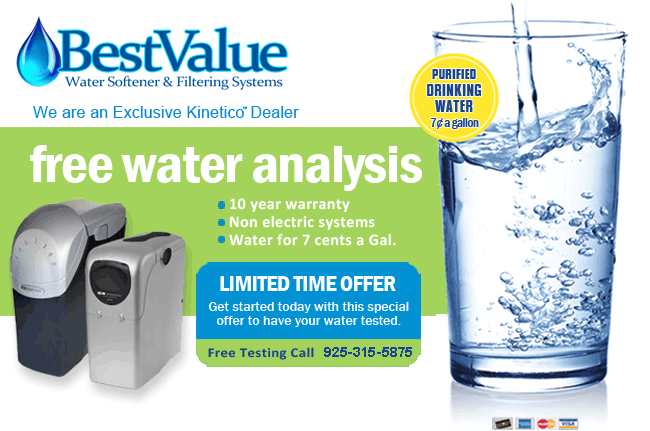 Water Softener Systems Livermore | Filters-Purification-Treatment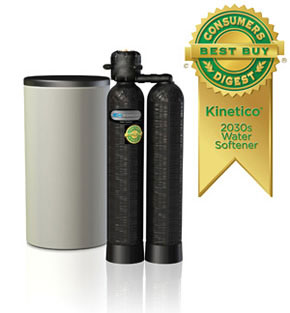 We sell, repair, and service water softeners in Livermore, CA so that our customers never suffer the harm caused by Livermore's hard water.
We have a passion for water quality and have experience working with water filtration and softening systems from every manufacturer. Call us and you will quickly find that we are knowledgeable, friendly, and ready to serve you with excellent customer service.
Our entire business revolves around ensuring our customers have as much clean and soft water as they want, on demand and at their convenience. With this singular focus on increasing the overall quality we are able to deliver a level of expertise and service that cannot be matched.
Livermore residents get their water from the Zone 7 Water Agency and even though there is a single source, the quality of every resident's water can be complicated by the specific pipes and channels that their water flows through. This includes the pipes leading to their home.
This is why I will never recommend a solution until I completely investigate the problem. This investigation includes a free water test at your home and listening to your input about the experience you have had in your home. We already know the issues inherent within the Zone 7 System, but without your input and the results of the water test, we cannot make absolutely certain we are addressing your water quality issues in their entirety.
Call us today and schedule a free no obligation appointment for us to come out to your home, test your water, and discuss with you ways to improve your water.
Free Water Test and Consultation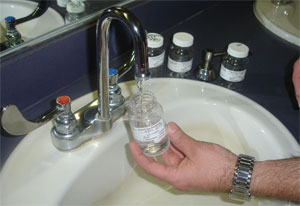 If you are concerned about your water and have noticed that something may be wrong, call us and a local expert, that understands local Livermore water issues, will meet with you to test your water, discuss any problems, and show you options to resolve those problems.
This test is complimentary and is the ideal way for you to have professional no obligation analysis as to your situation. The free test is also our way of ensuring we are providing the best possible customer service. Without the test we are left making educated assumptions about the problem, whereas with the free test we can prescribe specific solutions.
Over the years we have found that customers appreciate specific information rather than generalizations. The free test and consultation gives us that opportunity.
Saving Money With Specific Solutions
Once we have investigated your water quality, listened to your input and recommended a solution the focus turns toward saving money, the quality of the solution, and ensuring results. This is why we pursued and then were selected as an authorized representative for the world leader in water quality systems.
With more than 30 years in the business we know what works and stands out. These tried and tested systems are the highest quality, most innovative and at the same time lowest cost water softeners on the market. Being both the best and lowest cost is not common, yet our products have achieved this through their innovation and focus on advanced engineering that has produced water filtration systems with fewer parts than their competition. Having fewer parts not only makes the manufacturing process less expensive, a savings they pass through to the customer, but it also leads to increased reliability.
Affordable Leading Innovation That Saves Money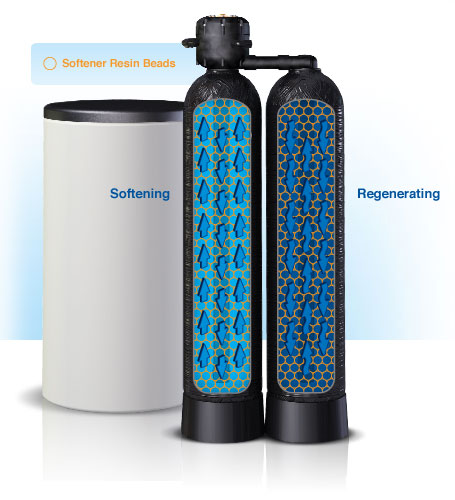 With our customers the savings never stops. Many of our systems are powered by the kinetic energy of the water that flows through the softener and therefore do not use electricity. These same systems use dual tank technology which results in you saving more money with fewer regeneration cycles.
Dual tank technology is one of many examples of why we lead the industry in innovation. Traditional single tank water softeners need regular times when you do not use your water so that the elements within the tank that soften the water can regenerate for future use. This requires the homeowner to monitor timers and settings to make certain they adhere to the needs of their water softener.
With our dual tank systems there are no settings, no timers, and no schedule to keep. The system itself automatically switches from one tank to the other, giving the tank not in use time to regenerate while you enjoy uninterrupted soft water. This automatic switching between tanks occurs only when the tank in use needs regeneration and because regeneration uses water and salt, having a system only regenerate when necessary is much better than the traditional system that must regenerate regularly to ensure it is always ready for its next use. Dual tank systems are always ready.
Water Softener Repair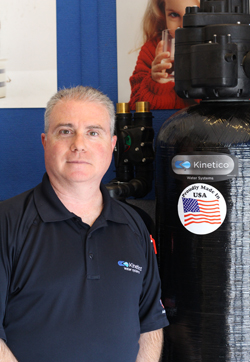 Throughout Livermore there is a wide variety of water softening systems in use that have been purchased over the years. Some of these brands are still in existence and others went out of business long ago. This creates a problem for anyone inexperienced in water softener repair because they will not know how to handle the peculiarities within each different brand.
This is why you should call Livermore Water Softeners for any water softener repair. We have years of experience where we have encountered and successfully serviced systems from every manufacturer. While our competitors can only make guesses as to how to fix your system, we have the experience.
This experience makes us your best choice for any water softener repair, including electrical problems. Our repair service also gives you the chance to let our water softener expert identify money saving preventative maintenance issues as well as a chance to review your regeneration settings to make certain that your are getting the most from your current water softener.
Reverse Osmosis is a technique to eliminate hard water and excess minerals.
Most past and current water treatment systems use the process of reverse osmosis as a part of the water purification process. The reason it is commonly found in most systems is because it is very effective and inexpensive to use. The typical water in Livermore is contaminated as it travels through pipes on its way to your home creating excess minerals and hard water problems.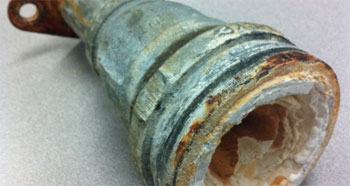 The basic idea of reverse osmosis is fairly easy to understand. Whenever you have a volume of water, if you put a soluble material into that water, it will eventually reach what is called equilibrium. Equilibrium is when the concentration of the soluble material is equal throughout the volume of water.
With reverse osmosis water that has yet to be purified contains soluble contaminants. When pure water is placed on one side of a special filter and contaminated water on the other, the water wants to flow through the filter until the level of contamination is equal on both sides. When you put pressure on the contaminated water to flow through the filter, the filter blocks the contaminants and the water that flows through is only water that is as pure as the water that already exists on the pure side of the filter.
It is a simple process that yields up to 99 percent purity when using a high quality filter.
Livermore Residents Favor Our Line of Products
Located in Alameda County California, Livermore is just east of the San Francisco Bay Area. Livermore gets all of its water from the Zone 7 Water Agency which classifies Livermore water as hard. The Zone 7 Water Agency has also forecast that into the future the water will be increasingly harder as they are forced to rely more on underground water sources given their decreased access to less hard water from the Delta as efforts are made to save the Delta Smelt.
Livermore is a historic city that began with Ohlone native inhabitation until the land was granted to Robert Livermore and Jose Noriega in the early 19th Century. Livermore's first post office was established in 1853 and in 1876 it officially become a City through incorporation. With the 20th Century Livermore had its first library, the Livermore Carnegie Library and in 1942 the United States Government established the Livermore Naval Air Station. Livermore is currently known worldwide as the location of the Lawrence Livermore Laboratory even though the laboratory itself is located just outside the city limits.
Livermore's 80 thousand residents and nearly 30 thousand households are all served the same hard water that is a mixture of moderately hard water from the Delta and very hard water from underground wells.
The largest employer in the area is the Lawrence Livermore Laboratory and there is no primary employer within the city limits that dominates the Livermore economy, the largest in town employers are Kaiser Foundation Hospitals, US Foods and Comcast.
Livermore is split into four districts Downtown, North Livermore, South Livermore, and Springtown.
For over 20 years Livermore residents have been using our water softeners. They know it works because we have installed many systems that have proven their reliability over the years. The most important fact that emerges is the true value our products deliver, that has been verified by the original systems we installed many years ago.
How We Started Selling & Repairing Water Softener Systems in Livermore, CA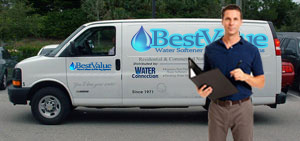 Having lived in Livermore for over 40 years I wanted to stay and start my own business. I noticed growing up the water wasn't that great and got a job as a salesman for a local drinking water delivery company. Although it was an OK job for awhile I soon realized there were other more productive systems offered my competitors.
The world of water filtering has opened my eyes. I started learning where the water came from into Livermore and how it was treated. Then found many companies manufacturing filtration devises only to find they weren't that great. This is basically how I got my start, selling water softeners and showing local resident the difference between a great product that does what it claims and those cheaper carbon types of filters that are worthless. I started in 1992 and now have a great business selling and repairing water softeners.
---
Our Contact Info
Tony Sellers
BestValue Water Softener & Filtering Systems
1686 2nd Street
Livermore
CA
94550
USA
925-315-5875
Operating Hours:
Monday - Friday,
8:00 a.m.-5:00 a.m.
Saturday - Sunday
Closed
GEO:
37.679190
,
-121.775065