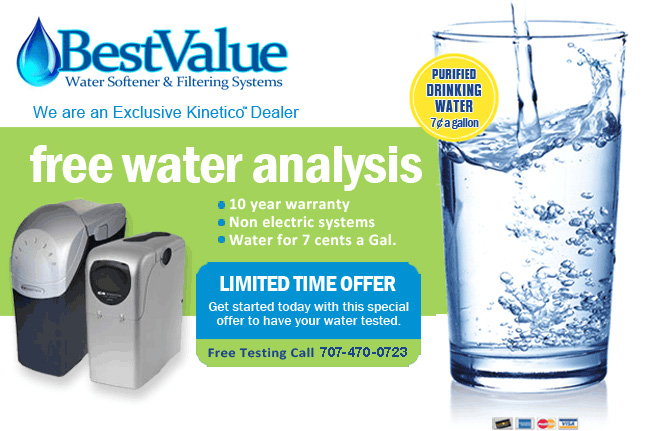 Water Filtration & Purification in Vacaville, CA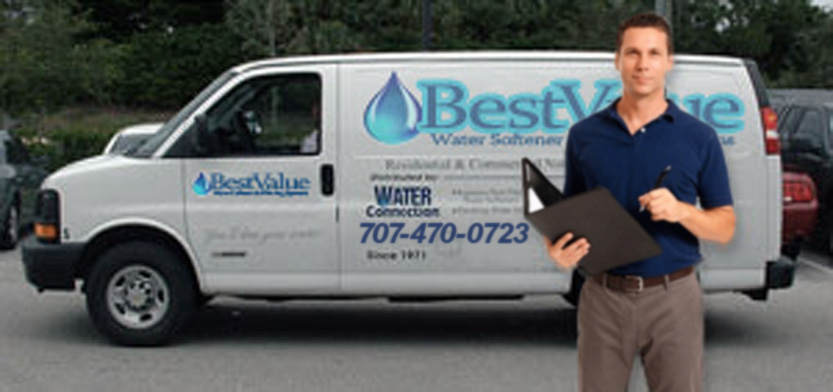 We sell and repair water softener and filtration systems in Vacaville, CA, to reduce hard water problems. We are water filtering and purifying experts and specialize in all water treatment systems for homes and businesses. If you are interested in having your water tested for free, call Joe at (707) 470-0723
The City provides the water in Vacaville from three primary sources. When tested, as shown in the annual water quality reports they deliver to you, it is hard to very hard. It contains lead, copper, and arsenic far above public health goals set by the California Environmental Protection Agency. Recent tests have even shown perchlorate, a component of rocket fuel from one City well.
Any amount of lead and other contaminants is unacceptable and clean; soft lead-free water is critical for your physical health and skin and essential for the longevity of your plumbing pipes and appliances. Call us for a free in-home water quality test and to discuss low-cost ways you can remove all contaminants so you can safely enjoy all of the benefits of pure soft water.
Providing pure soft water is our passion, and we constantly study the industry for innovations and information we can use to serve our customers better. Over the years, we have worked with filtration systems and softeners from every manufacturer. During this time, we found which ones work the best and the companies that consistently lead the industry with overall value.
Reliability you can count on - 10 Year Warranty
Our products are the only ones that can provide you with zero grain soft pure water without interruption, 24 hours per day, 365 days per year. We make this claim because our systems are engineered to avoid the reliability problems typical with competing systems.
We use an advanced non-electric dual tank system for softening and reverse osmosis for purification. Powered by the kinetic energy of water, our non-electric line of products does not have complicated computers, timers, or valves that are prone to failure. With dual tanks, delivery of treated water is never interrupted. This uninterrupted flow is what gives our systems its reliability because it uses soft water for self-cleaning. Other brand softeners use hard, right out of the tap for self-cleaning, which leads to premature failure.
This is why we offer a full 10-year warranty and others only provide one to three-year warranties.
Free Water Quality Testing
Citing City of Vacaville tests in determining the lead, copper, arsenic, and other contaminates as well as hardness that they consider to be acceptable in your water is not as important as testing the actual water in your home. The water that you drink, bathe in, and run through your pipes and appliances. This is why we offer a free quality test in your home with no obligation.
Once we perform our tests, we can show you the exact systems that are right for you. Call us today and schedule an appointment. There is no obligation with our free test, and the results will arm you with the information you need to safeguard your health as well as the efficiency of your appliances, water heater, and plumbing.
Saving Money by Installing the Right System
No Electricity
Fully Automatic
Always On
Extremely Efficient
Ten Year Warranty
There is no doubt that we will save you money on water, electricity and by increasing the life of your appliances and plumbing.
While a typical system uses electricity to power the computer, dials, and settings that force you to constantly set and adjust, our system runs electricity-free and self-adjusts. Our dual tank technology also allows you to use your water on your schedule, where other systems force you not to use your water periodically as their systems regenerate.
Regeneration is automatic with our water systems and only occurs when needed in one tank at a time, so when one tank regenerates, the other continues to deliver soft water. This automatic regeneration saves you money because it only occurs when necessary, hence when water use is low or you are away from home, the system will not use water nor salt for a process that is not necessary.
Local Water Supply and your City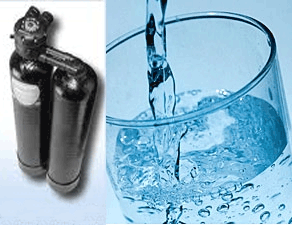 Vacaville, CA has long been thought of as the halfway point between San Francisco and Sacramento by commuters who could take a detour to California's Legendary Road stop at the historic Nut Tree on East Monte Vista or to the Vacaville Premium Outlets on Nut Tree Road. Over the years, the convenient location of Vacaville along I-680 in Solano County has led to growth which now exceeds 92 thousand residents, over 31 thousand households, and more than 32 thousand residential homes across three zip codes 95687, 95688, and 95696.
The City of Vacaville provides water to residents and businesses through the City Utilities Division, which can be reached through City Hall at 650 Merchant Street. The main water supply is comprised of a combination of Lake Berryessa, the Sacramento Delta, and ten deep wells within the City. The City Utilities Division consistently reports the City water to average at the extreme highest levels established for hardness and frequently within the ranges set for very hard water.
Of the 92 thousand residents in Vacaville, nearly 8 thousand are institutionalized in the California Medical Facility, which houses inmates under medical care, and the California State Prison, Solano. These two institutions are also the largest employer in the City, employing nearly 3 thousand other large employers, including Genentech, Alza, and the State Compensation Insurance Fund.
With hard water a problem throughout Vacaville and elevated levels of arsenic, copper, and lead, it is best to use some treatment methods. Contact us, and we will give you a free in-home quality test and discuss the options in choosing to have safe, abundant, pure water in the future.
Water Hardness Damages Appliances and Plumbing
According to the City of Vacaville annual water tests, it generally ranges from hard to very hard when using the United States Geological Survey scale. Hard water can dry your skin, damage, and decrease the efficiency of your appliances and water heater. The hardness is determined by the number of dissolved rocks and mineral deposits that are within every drop of water you use. These dissolved solids are present because the source is from underground wells.
These dissolved rock deposits damage appliances and plumbing because they are particles that slowly accumulate in pipes, parts of appliances, and faucets. These particles build up to the point where they weaken valves and gather on plumbing connections, eventually corroding them, so they break and before they break, gradually decreasing the efficiency of the pipe, faucet, or appliance. In addition to this, the hardness will also, over time, create layers of deposits within your hot water heater which waste electricity and eventually lead to its replacement.
Drinking Water Filtration Systems - Reverse Osmosis
Reverse Osmosis is the world's most widely used method for purifying water. Our treatment systems use Reverse Osmosis along with high-quality yet affordable filters. Reverse Osmosis is a scientific and straightforward process where we capture the natural tendency of water to reach equilibrium. This means that whenever you have contaminated water and combine it with pure water, the result goes through Osmosis, where everything becomes contaminated equally. Reverse Osmosis reverses the process by taking contaminated water and transforming it through a high-quality filter or membrane.
While the process itself is used worldwide, the level of purity attained varies. By all independent measures and tests, our systems exceed far above the industry standard and average.
Water Softener and Filter Repair Service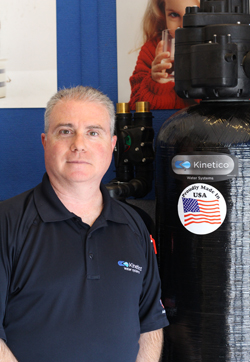 We repair and service water softeners and filtration systems from any manufacturer. In servicing our customers, we have experience working with every type and brand of system that is currently and previously been sold.
This is important to you because most companies do not have years of hands-on experience with every possible problem and issue, and therefore they are left guessing at solutions. At the same time, we can fix the problem. At the same time, our experience gives us the advantage of knowing other common issues with your system, identifying preventative maintenance, and the ability to understand the optimal settings that will save you money and future poor performance.
There is no reason to expose yourself to a system that is not working correctly. Call us anytime and have an experienced professional fix the problem right the first time.
Our Local Sales & Service Guys

Meet Joe, your local sales representative in Vacaville. He has been in the filtration business for ten years in the sales department. He is one of the most knowledgeable technicians we have and knows how to get you the right products. He also handles all the quotes and coordinates all the jobs. He is familiar with most of this area and has strong ties to the community.
Other Helpful Water Resources
Vacaville Utilities Division Phone: (707) 469-6400
Detailed Water Report for Vacaville: Water Quality Report.
---
Our Location:
Joe Taylor
BestValue Water Softener & Filtering Systems
479 Mason Street
Vacaville
CA
95688
USA
707-470-0723
Operating Hours:
Monday - Friday,
8:00 a.m.-5:00 a.m.
Saturday - Sunday
Closed
GEO:
38.355120
,
-121.987830
© 2021 BestValue Water Softener & Filtering Systems - Vacaville, CA, All rights reserved.
---